Speakers
Genevieve Bell
Corporate Sensing & Insights Strategy Group, Vice President and Fellow, Intel
Genevieve Bell is a Vice President and Intel Fellow in the Corporate Strategy Office at Intel. Bell joined Intel in 1998 as a researcher in the Corporate Technology Group's People and Practices Research team – Intel's first social science oriented research team. She helped drive the company's first non-U.S. field studies to inform business group strategy and products and conducted groundbreaking work in urban Asia in the early 2000s. Bell currently leads an R&D team of social scientists, interaction designers and human factors engineers to drive consumer-centric product innovation in Intel's consumer electronics business. In this role she is responsible for setting research directions, conducting comparative qualitative and quantitative research globally, leading new product strategy and definition, and championing consumer-centric innovation and thinking across the company. Prior to joining Intel, Bell was a lecturer in the Department of Anthropology at Stanford University. Raised in Australia, Bell received her Bachelor's degree in Anthropology from Bryn Mawr College in 1990. She received her M.S. and Ph.D. in Anthropology from Stanford University in 1993 and 1998, respectively.
Elizabeth Garrett
, HONORARY GUEST
President, Cornell University
Elizabeth Garrett became the 13th president of Cornell University on July 1, 2015, and holds faculty appointments in the Law School, the Department of Government in the College of Arts and Sciences, and the Samuel Curtis Johnson Graduate School of Management. A distinguished legal scholar with a record of public service, she comes to Cornell from the University of Southern California, where she was provost and senior vice president for academic affairs. She is the first woman to serve as president of Cornell.
Garrett earned her bachelor's degree in history at the University of Oklahoma and her J.D. at the University of Virginia School of Law. She clerked for Justice Thurgood Marshall on the U.S. Supreme Court. In addition to her leadership at USC, she has been a faculty member at the University of Chicago Law School and a visiting professor at Harvard Law School, the University of Virginia Law School, Central European University in Budapest, and Interdisciplinary Center Law School in Israel.
A life fellow of the American Bar Foundation, Garrett was also elected a Harold Lasswell Fellow of the American Academy of Political and Social Science and a member of the Council of the American Law Institute.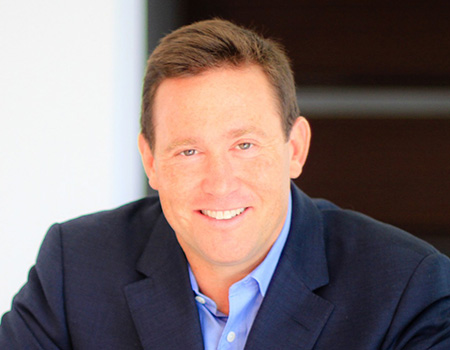 Jon Gordon
'93
Best Selling Author
Jon Gordon's best-selling books and talks have inspired readers and audiences around the world. His principles have been put to the test by numerous NFL, NBA, MLB coaches and teams, Fortune 500 companies, school districts, hospitals and non-profits. He is the author of numerous books including The Wall Street Journal bestseller The Energy Bus, Soup,The No Complaining Rule, Training Camp, and The Carpenter. Jon latest book, The Hard Hat, is the true story of George Boiardi and the legacy he left at Cornell and beyond. Jon and his tips have been featured on The Today Show, CNN, Fox and Friends and in numerous magazines and newspapers. His clients include The Atlanta Falcons, LA Clippers, Pittsburgh Pirates, Campbell Soup, Wells Fargo, Northwestern Mutual, Publix, Southwest Airlines, Bayer, West Point Academy and more. Jon is a graduate of Cornell University and holds a Masters in Teaching from Emory University. He and his training/consulting company are passionate about developing positive leaders, organizations and teams. When he's not running through airports or speaking, you can find him playing tennis or lacrosse with his wife and two teenage children.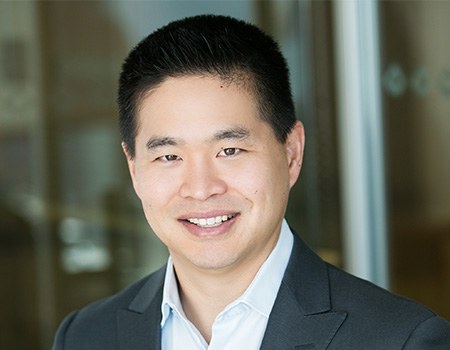 Brad Katsuyama
CEO, President, and co-founder of IEX
Brad is the CEO, President, and co-founder of IEX - a stock market dedicated to investor protection. IEX is owned by world-class mutual funds, hedge funds, family offices and entrepreneurs such as Jim Clark and Steve Wynn, and recently raised VC funding from Spark Capital and Bain Capital Ventures, among others. Prior to co-founding IEX, Brad was a 12-year employee of the Royal Bank of Canada where his most recent management roles included Global Head of Electronic Sales and Trading and Head of US Risk Trading. Brad received the Alumni Gold Medal as the top student in the School of Business and Economics at Wilfrid Laurier University in Waterloo, Ontario. He was a cover story for the New York Times Magazine, and has been featured in 60 Minutes, the Wall Street Journal, CNBC, and other media outlets for his role in Michael Lewis' latest best-selling book, Flash Boys.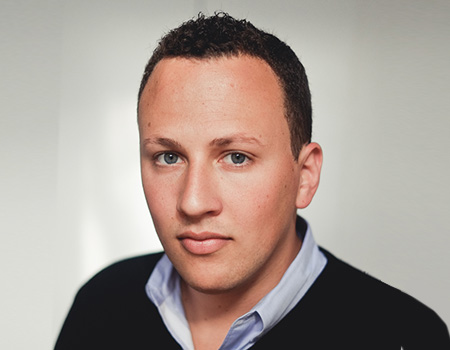 Philip Krim
co-founder and CEO of Casper
A serial entrepreneur, Philip Krim started his first company out his dorm room at the University of Texas over a decade ago. As an early e-commerce executive, Philip has been focused on the evolving consumer shopping trends — both online and off — in a number of different verticals throughout his career. In 2014, he co-founded Casper, a sleep startup that launched with an outrageously comfortable mattress. Its direct-to-consumer model has been praised for disrupting the mattress industry, and its universally comfortable designed has been critically acclaimed.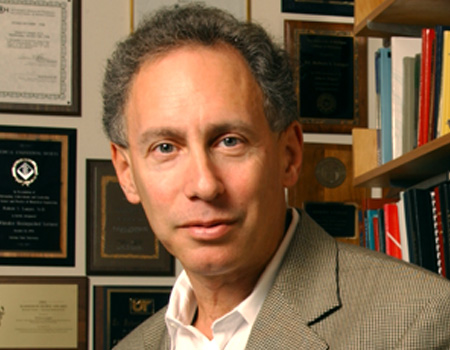 Bob Langer
'70
David H. Koch Institute Professor AT MIT | 2015 Cornell Entrepreneur of the Year
Robert S. Langer is one of 11 Institute Professors at MIT (being an Institute Professor is the highest honor that can be awarded to a faculty member). Dr. Langer has written over 1,300 articles and has received more than 220 major awards. He also has nearly 1,100 patents and patent applications worldwide which have been licensed or sublicensed to over 300 pharmaceutical, chemical, biotechnology and medical device companies. He is the most cited engineer in history with an h-index of 212. Forbes Magazine (1999) and Bio World (1990) have named Dr. Langer as one of the 25 most important individuals in biotechnology in the world. He is one of 4 living individuals to have received both the US National Medal of Science and the US National Medal of Technology and Innovation. His many awards include the Charles Stark Draper Prize (considered the engineering Nobel Prize), Albany Medical Center Prize (largest US medical prize), the Wolf Prize for Chemistry, the 2014 Kyoto Prize, the 2015 Queen Elizabeth Prize for Engineering, and the Lemelson-MIT prize, for being "one of history's most prolific inventors in medicine." Dr. Langer is one of the very few individuals ever elected to the National Academy of Science, the National Academy of Engineering, the Institute of Medicine of the National Academy of Sciences, and the National Academy of Inventors. Dr. Langer has received 25 honorary doctorates including honorary degrees from Harvard University and Yale University.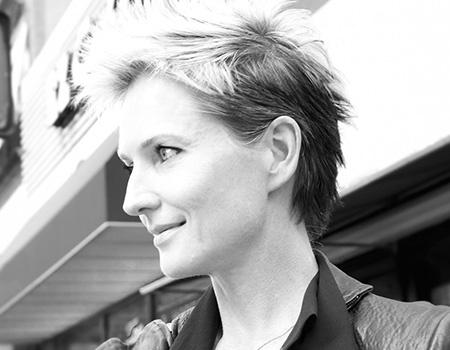 Malia Mills
'90
Founder and CEO, Malia Mills
More than a swimsuit, brand or retailer, Malia Mills empowers women to see what is right in the mirror instead of what is wrong. As Mills says, "When you feel like a rock star in a swimsuit, there is nothing you can't accomplish."

Mills' swimwear is an extension of an edgy chic wardrobe – separate tops and bottoms in luscious fabrics such as cool satins, dark velvets, and crisp cottons. Badass colors, textures and prints are meant to dress up and down like the clothes in your closet. With killer fit and fabrics and love thy differences™ as her mantra, her mission, her driving force, Malia Mills celebrates women and their individual beauty.

In 1993, Harper's Bazaar featured Cindy Crawford in Malia Mills, and the swimwear could soon be found in over 125 specialty stores around the world, from Barneys New York to Barneys Japan; from Neiman Marcus to Harvey Nichols, even the Aman Resorts. Today, Malia Mills is sold in company-owned Malia Mills boutiques, select specialty stores and online at maliamills.com.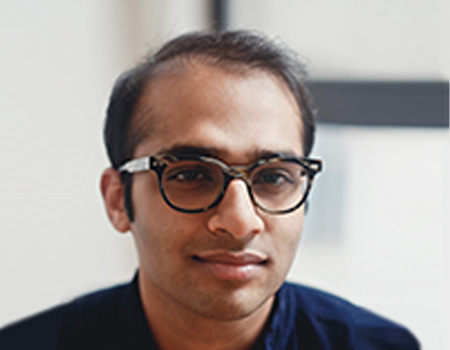 Neil Parikh
Co-Founder and COO of Casper
Neil Parikh was accepted to medical school at 17, worked on robotics at NASA where he co-authored 5 patents, designed bacteria, and was class president at Brown. After spending a year in medical school, Neil chose to pursue another path and in 2014 he co-founded Casper, a sleep startup that launched with an outrageously comfortable mattress. At Casper, he works across the operations, supply chain, and product development teams.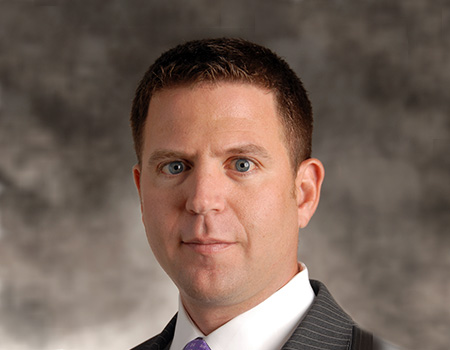 Sacha Ross
'94, JD '99
Partner at Wilson Sonsini Goodrich & Rosati
Sacha Ross is a corporate partner in Wilson Sonsini Goodrich & Rosati's New York office. He works closely with a wide range of technology and growth companies at all stages of their life cycle, from incorporation to exit and beyond. Sacha counsels companies on both coasts in a diverse range of critical transactions, including venture capital, seed, and angel financings; public and private offerings; and mergers and acquisitions. He also advises clients on a daily basis on corporate governance matters, joint ventures, strategic transactions, and general legal issues. Sacha has extensive experience representing venture capital, angel, private equity, and strategic investors in technology companies. Sacha began his legal career at Wilson Sonsini Goodrich & Rosati in Silicon Valley. Before returning to the firm's New York office, he was the senior vice president for a technology company. Sacha is a member of the faculty at General Assembly and a regular speaker and lecturer on corporate law issues at institutions such as Cornell, Harvard, Princeton, and Cardozo. Sacha holds J.D. and B.A. degrees from Cornell and an M.B.A. in accounting and finance from NYU's Stern School of Business.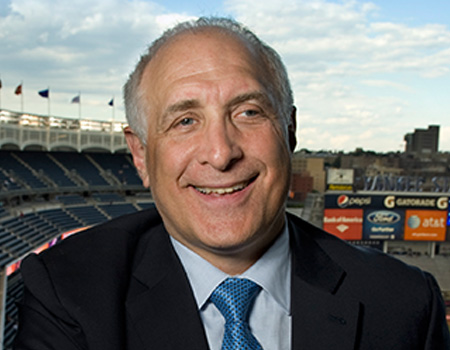 Brandon Steiner
founder and chairman of Steiner Sports Marketing and Memorabilia
Brandon Steiner is the founder and chairman of Steiner Sports Marketing and Memorabilia, the largest company of its kind in America. Considered a sports marketing guru, Brandon is a permanent fixture in the media as a regular on ESPN NY Radio 98.7 FM and as host of the Emmy-nominated "The Hook-Up with Brandon Steiner" on YES Network. He has appeared frequently on CNBC, CNN, MSNBC, ESPN, and in newspapers including the New York Times and the Wall Street Journal. The author of The Business Playbook: Leadership Lessons from the World of Sports and You Gotta Have Balls: How a Kid from Brooklyn Started From Scratch, Bought Yankee Stadium, and Created a Sports Empire, Brandon lives in Scarsdale, New York, with his wife, Mara and children Crosby and Nicole.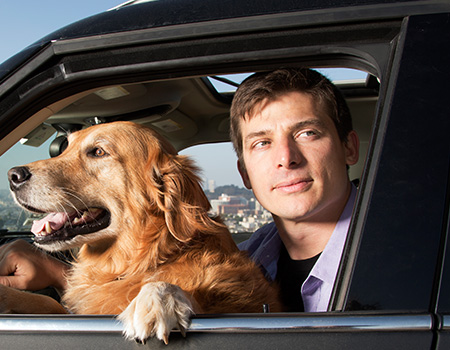 Josh Tetrick
'04
CEO AND FOUNDER OF HAMPTON CREEK
Joshua Tetrick is the CEO/Founder of Hampton Creek, a technology company pioneering in food and working to make it easier for people to do the right thing. Josh has been interviewed for his work with Hampton Creek by CBS This Morning, Travel Channel, Forbes, The Wall Street Journal, The New York Times, and Men's Journal, amongst others. Josh recently led Hampton Creek to be named again to CNBC's Disruptor 50 List for 2015, as well as to Fast Company's lists for most innovative companies in food and social good for 2015, the 2015 TIME 100 New Scientific Discoveries, and Prevention's 100 Cleanest Package Food Awards. In 2014, Josh drove Hampton Creek to be named to Entrepreneur Magazine's list of 100 Brilliant Companies, CNBC's Disruptor 50 List, and personally, Josh was named one of Inc. Magazine's top 35 Under 35 entrepreneurs, as well as one of Fortune Magazine's 40 Under 40. Hampton Creek also won the Best of What's New 2013 Grand Award by Popular Science and previously was named one of three companies shaping the future of food by Bill Gates. Prior to founding Hampton Creek, Josh led a United Nations business initiative in Kenya, worked for both former President Clinton and the President of Liberia, Ellen Johnson-Sirleaf, and taught street children as a Fulbright Scholar in Nigeria and South Africa.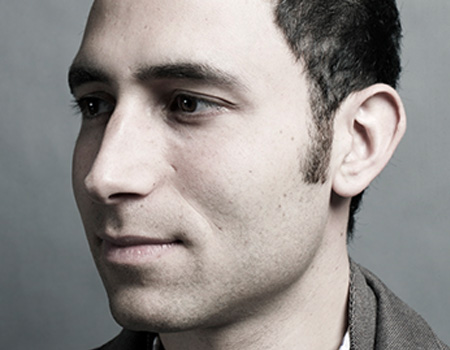 Scott Belsky
'02, MODERATOR
VP PRODUCTS/COMMUNITY, ADOBE
Scott wants to connect and empower the creative world. He is Adobe's Vice President of Products, overseeing Community, Mobile, and Marketplace products, and is the Founder of Behance, the leading online platform to showcase and discover creative work. Scott founded Behance in 2006, and served as CEO until Adobe acquired Behance in 2012. Millions of people use Behance to display and find talent every month. Behance also runs 99U, a think tank and annual conference for creative leaders focused on the execution of ideas. Scott is the author of the international bestselling book Making Ideas Happen (Portfolio, Penguin Books). In 2010, Scott was included in Fast Company's list of "100 Most Creative People in Business." He also serves as an advisor and investor in several early-stage companies including Pinterest, Uber, and Warby Parker. He serves on Cornell University's Entrepreneurship Advisory Council and the Board of Trustees for the Smithsonian Cooper-Hewitt National Design Museum. Scott attended Cornell University as an undergraduate and received his MBA from Harvard Business School.