Confirmed Speakers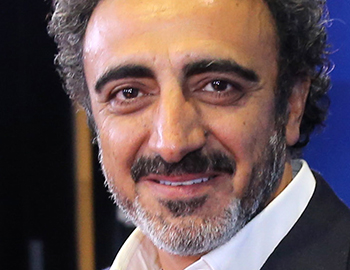 Hamdi Ulukaya
CEO Chobani
Hamdi Ulukaya founded Chobani in upstate New York in 2005 and launched Chobani Greek Yogurt in 2007. Five years later, Chobani became the No. 1–selling Greek Yogurt brand in the U.S. with more than a billion dollars in annual sales. Led by his passion to democratize better food for more people, Hamdi's vision for Chobani has effectively transformed an entire food category.Hamdi is a member of the Presidential Ambassadors for Global Entrepreneurship. He was named the 2013 Ernst & Young World Entrepreneur of the Year and earned the Small Business Administration's Entrepreneurial Success Award. Hamdi is a passionate philanthropist and has pledged to give 10% of profits to charity. He resides in New Berlin, N.Y., with his two German Shepherds.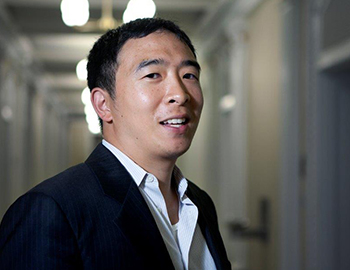 Andrew Yang
CEO Venture for America
Andrew Yang was named one of Fast Company's "100 Most Creative People in Business" for 2012 & 2013, and in 2011, he was named a Champion of Change by the White House. As the Founder and CEO of Venture for America, Andrew places top college graduates in start-ups for two years in emerging U.S. cities to generate job growth and train the next generation of entrepreneurs. He is a graduate of Columbia Law and Brown University and the author of Smart People Should Build Things: How to Restore Our Culture of Achievement, Build a Path for Entrepreneurs, and Create New Jobs in America.
Kegan Schouwenburg
CEO & Co-Founder SOLS Systems
Kegan Schouwenburg is a leading voice in 3D printing and mass customization, and obsessed with bringing nascent technology into the consumer sector. Schouwenburg's background in industrial design and mass-manufacturing gives her a unique perspective on scalable systems and products, and fuels her desire to bring beauty and simplicity to new markets. Schouwenburg holds a bachelor's in Industrial Design from Pratt Institute (2007)
Matt Blumberg
CEO Return Path
In 1999, Matt Blumberg founded Return Path, Inc. to help businesses build and retain better relationships with their customers and to help ISPs and other mailbox providers enhance network performance. Matt is currently Chairman and CEO of Right Path. Previously, he was General Manager of the Internet division of MovieFone, Inc. (777-FILM) until the company's acquisition by AOL; he has also worked in venture capital and management consulting. Matt is the author of Startup CEO: A Field Guide to Scaling Up Your Business, published by Wiley & Sons, and he is the Chairman of the Board of the Direct Marketing Association.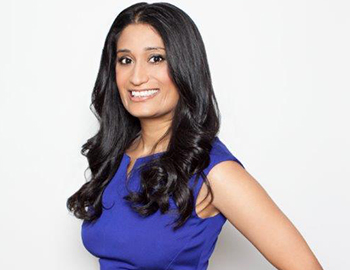 Mona Bijoor
CEO Joor
Mona Bijoor is the founder and CEO of JOOR, the leading global wholesale marketplace connecting brands and retailers. Prior to JOOR, Mona was responsible for helping to develop Chanel's e-commerce strategy, and at Elie Tahari, she spearheaded the strategy to grow the company into a billion dollar brand. Her first-hand experiences with some of the biggest pain points in the fashion industry buying process led to the founding of JOOR, a technology solution to revolutionize the wholesale process. Mona is a graduate of the University of Pennsylvania with a B.A. in Human Biology and an MBA from the Wharton School of Business.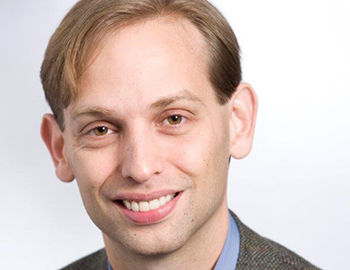 David Berry
CEO Seres Health
David Berry is an inventor, entrepreneur, venture capitalist, and CEO who has co-founded and helped build over 10 companies in life sciences and sustainability. David was elected a 2014 Young Global Leader by the World Economic Forum and currently serves on the Leadership Council of the United Nations Sustainable Development Solutions Network. Previously, he was named as the Innovator of the Year by MIT Technology Review, and received the prestigious Lemelson-MIT Student Prize for invention and innovation. He received an MD from Harvard Medical School and a PhD from the MIT Biological Engineering Division.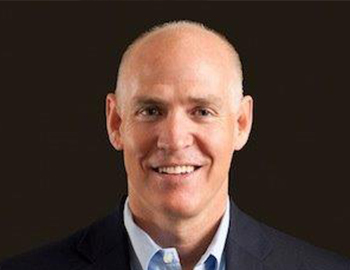 Tom Ingersoll
CEO Skybox
Tom Ingersoll is President and CEO of Skybox Imaging, an emerging provider of data services based on timely high-resolution satellite imagery and video. Previously, he was the cofounder and CEO of Universal Space Network (USN), a leading provider of global ground station services to the satellite industry, where he led the company from start-up and venture financing to become the U.S. sector leader. Tom holds a BS in mechanical engineering and an MS in engineering management, both from Brigham Young University. In his spare time, Tom enjoys spending time with his family along with road and mountain biking.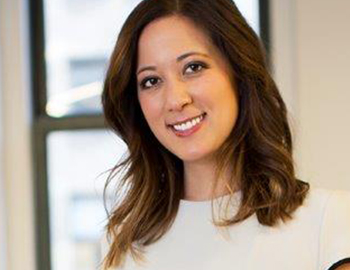 Elizabeth Francis '00
CMO Gilt
Elizabeth Francis is the Chief Marketing Officer of Gilt, an online shopping website with over 6 million members who receive instant access to top designer labels, at up to 60% off retail. Elizabeth oversees the company's advertising, new customer generation and retention programs, creative, brand positioning, research and analytics. Before joining Gilt, she was CMO of Intelligent Beauty, as well as President of JustFabulous, an online fashion and accessories brand and an Intelligent Beauty venture. She holds a BA from Cornell University (ARTS '00). You can find her on twitter or instagram @brinkleythedog. Gilt twitter handle is @gilt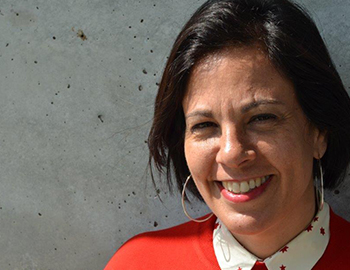 Joanne Wilson
Aka Gotham Gal
For over ten years, Joanne Wilson has maintained her very popular blog, www.gothamgal.com, as a tribute to what's happening in NYC and as a forum for Joanne's many interests. She is currently an active angel investor with a portfolio of over 50 companies and numerous real estate investments. In addition, Joanne has been involved in various education projects and chairs Hot Bread Kitchen, a non-profit committed to increasing access to the culinary industry for woman and minority entrepreneurs. Joanne tells us her most successful venture is being married to her best friend Fred and raising their three kids- Jessica, Emily and Josh.